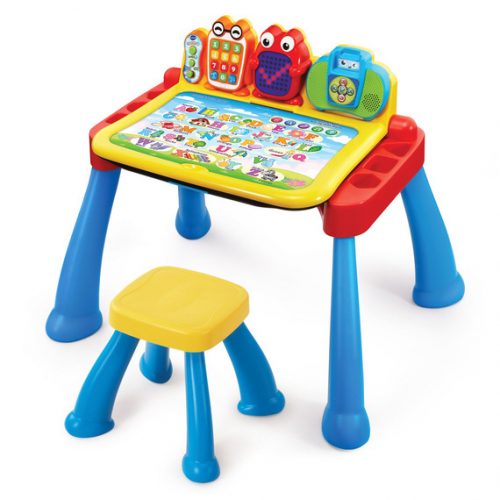 Top Toys to Get Kids Ready for Back to School
The lazy days of summer may be at their peak, but before you know it, you'll be back to packing lunches and kids will be filling up their backpacks for the new school year. While kids have had a full summer's worth of fun in the sun, now it's time to wake up their brains and prep them for a fun year of learning!
We all know how hard it is to get kids to do their homework, but it's really easy to get them to play with toys. Between inspiring lots of fun toys get kids to use their imaginations, learn some important problem-solving skills, and practice STEM (science, technology, engineering, and mathematics) concepts. Here are some of the best educational toys to keep kids entertained while also prepping them for their return to the classroom:
Touch & Learn Activity Desk Deluxe (VTech)
It's time for kids to take a seat and learn! Kids can play on this interactive desk and engage with educational content, including letters, numbers, colors, and more. Kids will also lean how to write letters and numbers and draw basic shapes from copying the illustrations on the LED display. Toddlers can play with the toy telephone or listen to music on the music players. The desk uses interactive activity cards that focus on specific curriculum, such as reading, animals, and numbers. Best of all, it transforms to a chalkboard and easel with storage space, perfect for creative play.
Think & Learn Code-a-Pillar (Fisher-Price)
Hands-down the first bug parents will actually want in the house, this toy will turn tiny tots into programmers. This caterpillar is made up of different segments, each with its own color, symbol, and USB plug. Each segment represents one action, and will make Code-a-Pillar move forward, left, right, or even pause before moving again. With the press of a button, the caterpillar will move and interact with kids in the order kids place the action segments, teaching them the basic premise of sequencing. Kids can also code the caterpillar to reach the two included targets they set up throughout the room.
Barbie STEM Kit: Science Saves the Day (Thames and Kosmos)
Science has never been this fabulous! Kids will help Barbie and her friend Nikki prepare for the Annual Animal Shelter Gala as they learn about important STEM skills such as biology, chemistry, physics engineering, and design. They will follow a full storybook manual to guide them through seven building projects and more than 10 experiments to build Barbie Dreamhouse-compatible models and accessories, create different dresses for Barbie, and solve challenges. Each kit also comes with a Barbie doll.
Sourced from: http://www.huffingtonpost.com/laurie-schacht/top-toys-to-get-kids-read_b_11315078.html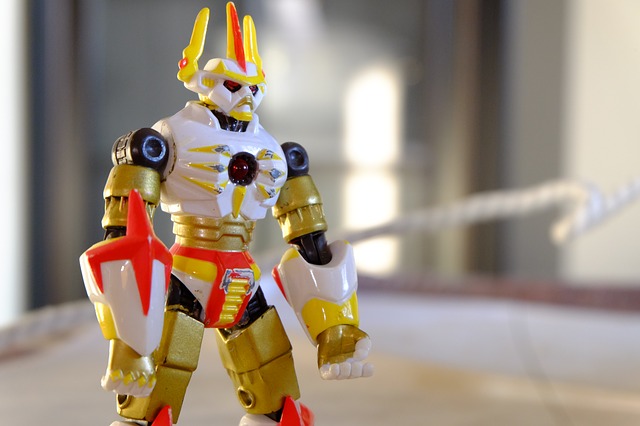 Back To School tools, toys and accessories.
GOLDEN VALLEY, Minn. – Back to school is on the mind of "Gadget Guy" Steve Greenberg. "The Innovation Insider" joined us on KARE11 News@4 today to show and tell this seasons coolest gadgets and accessories.
KidsConnect GPS Tracker Cell Phone — Are you prepared to send your kids out into the big bad world without a way to contact you? According to the FBI there are over 800,000 children in the USA reported missing every year that equals one child every forty seconds. The KidsConnect GPS Tracker Cell Phone is easy to carry with the included neck lanyard and is available on our website http://www.mykidsconnect.com for $79.95 and service plans are available for as low as $8.33 per month (average) with an annual plan and a $20 activation fee, giving parents total piece of mind for an affordable price. You can SAVE $10.00 off your order when you enter the coupon code SGSAVE10 in your cart.
Two Lunchbox Options — Perfect for younger kids going Back to School, BUILT® introduces the Big Apple Buddies Lunch Backpack (SRP $19.99) – an insulated lunch bag designed to wear and carry like a backpack. The Lunch Backpack has padded adjustable shoulder straps, a wipe clean interior, a zippered front pocket, quick grab top handle, and interior name tag. Available in four characters: Cornelia Kitty, Delancey Dog, Lafayette Ladybug, and Allen Alligator. For older kids (and adults), BUILT® introduces the IceTec™ Freezable Lunch Bag (SRP $19.99). IceTec™ helps keep food and beverages cold for hours and eliminates the need for separate ice packs. Great for school, field trips, work, road trips, and more. www.builtny.com
Hamilton Beach 3-in1 Spiralizer — Back 2 School means its back to making healthy lunches. To help accomplish that feat, here's the first electric spiralizer that makes healthy cooking easy with no hand fatigue. Create fun and nutritious meals with fresh vegetables and fruit by transforming them into spirals or ribbons. Use zucchini, potatoes, carrots, cucumber, apple and more. The 3-in-1 Spiralizer includes spiral, ribbon, and grater discs. Spiralizer is $39.99 and available at Bed Bath & Beyond stores, bedbathandbeyond.com, Amazon.com and Hamiltonbeach.com. Inspired? Want to learn more? Click here to watch the Hamilton Beach 3-in1 Spiralizer in action!
Catalyst Case — Let's face it, kids are tough on tech. Catalyst creates products that enable families to have the freedom to go anywhere and learn on their devices, free from worry. An essential accessory for the new school year. Catalyst products help families enjoy their every day adventure. Catalyst cases for iPad are 100% waterproof tested, designed to meet military‐standards for impacts and are precision built for total protection wherever you go.
Sourced from: http://www.kare11.com/entertainment/television/programs/news-at-4/back-to-school-tools-toys-and-accessories/286151285